While We Are Not a Trading Service, CV Sciences (CVSI) Despite Some Controversy, Looks Like It Has Turned and Who Are We to Argue?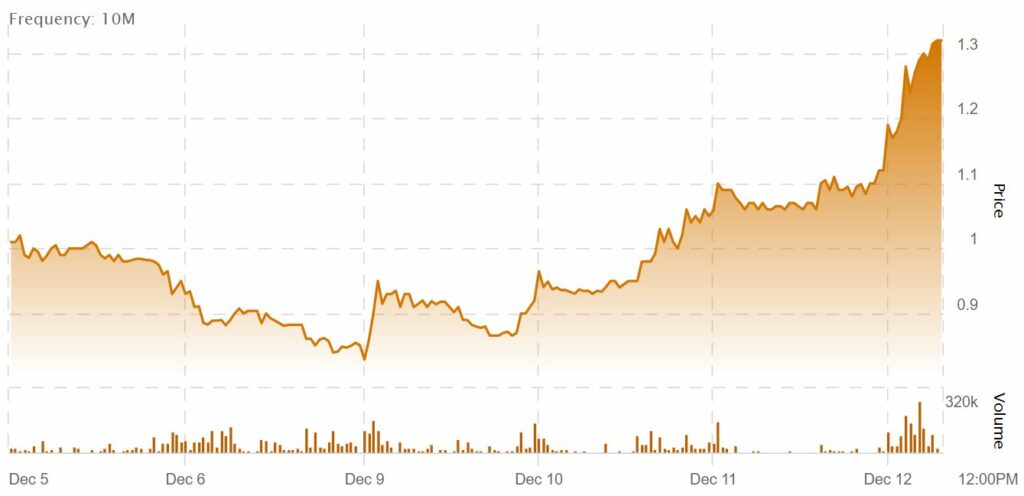 LONGER TERM CHART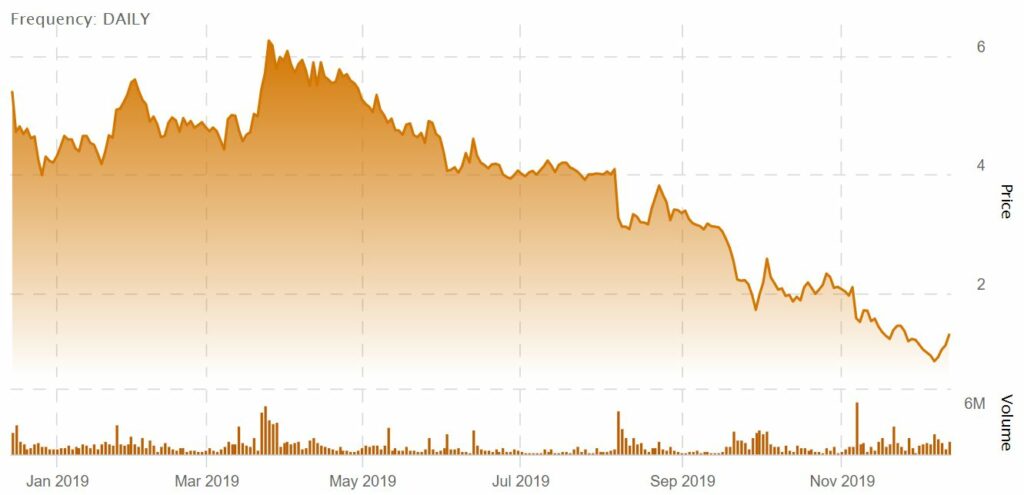 LONG LONG TERM CHART IN CANNABIS YEARS
RECENT RESULTS:
Third Quarter 2019 and Recent Financial and Operating Highlights

Revenue of $12.6 million for the third quarter of 2019;

Total retail distribution increased to more than 5,400 stores as of September 30, 2019, an 18% increase from June 30, 2019;

Broadened retail presence in the food, drug and mass channel (FDM) and in active discussions for further expansion of the PlusCBD™ Oil brand;

Announced expanded distribution partnership with The Kroger Co. by an additional 400 locations to a total of 1,350 stores;

Announced distribution partnership with Harris Teeter for 150 locations;

Announced distribution partnership with The Vitamin Shoppe for 383 locations during the third quarter of 2019, which has grown to 515 locations;

Expanded e-commerce sales to 21.6% of total net revenue;

Gross margin of 66.9% for the third quarter of 2019;

Maintained total cash balance of $14.2 million at quarter end;

Announced expansion of additional production and warehouse space;

Appointment of three new independent board members; and

Launched seven new body care hemp products.
"We continued to execute our expansion efforts, growing our retail distribution by 18% during the third quarter. We added new national retail partners in both the food, drug and mass (FDM) and natural products channels and we continue to see strong retailer interest across all channels. We broadened our product offerings, with the launch of a new body care line, further expanding our presence in hemp-derived CBD topicals, while allowing us to capitalize on the growing interest of national retailers," stated Joseph Dowling, Chief Executive Officer of CV Sciences. "We generated $12.6 million of third quarter revenue, representing a modest decline compared to the prior year, reflecting the uncertain regulatory environment for CBD resulting in state by state ambiguities that are impacting retailer activities, as well as the short-term impact of new competition in the natural product channel."
"We expect both of these near-term challenges to abate as the regulatory environment develops, providing more structured guidance on the CBD market and establishing quality standards that benefit all consumers and expand availability. We are encouraged by the recent USDA establishment of the U.S. domestic hemp production program, and look for additional regulation to be established, particularly by the FDA. There is a significant opportunity to expand the market across all channels of distribution by broadening product availability beyond topicals, currently the only products adopted in many national retail chains. Further regulatory clarity will expand availability of ingestibles, which account for many of our top selling products."

"We believe that we are at an important period in the hemp-derived CBD market. Consumer demand is strong and growing, and there is growing interest from all parties in establishing the regulatory lanes that will drive the market forward. CV Sciences is uniquely positioned as an experienced market leader, with industry-leading quality standards, a broad offering and distribution footprint, and a commitment to science and regulatory compliance as well as our corporate governance. We remain highly confident in our long-term growth opportunity and will continue to focus on building an industry-leading portfolio of products, broadening retail distribution and supporting the growth of the hemp-derived CBD market," Dowling continued.