(Biome is built to become the next Canadian cannabis conglomerate. Diversified in its holdings, Biome is steered by leaders in the cannabis space – in finance, growing technologies, regulatory affairs, business building and marketing. This team has learned from the mistakes and successes of the cannabis companies that have come before us and is using those lessons to quickly become one of Canada's leaders in medical and recreational cannabis businesses. It is built for growth and built to last in an exciting but volatile space that will see much shakeup in the coming months and years. BSR)
As an investor, you are always searching for value. How do you define value? Well I suppose that is unique to each investor, but what most equity investors are typically searching for is an undervalued asset. I recently wrote about the well thought out business plan of Biome Grow before they went public by way of a reverse merger. You can find them on the CSE under symbol BIO.CN. For United States based traders, you will find them on the OTC under ORTFD.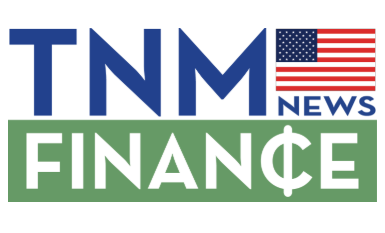 Biome is run by Khurram Malik, a financial advisory specialist that helped many well known cannabis companies (Tweed, Organigram and Mettrum to mention a few) attain their initial funding. He is a practical numbers guy that believes in business efficiency above all else, based on my research so far.
Biome Grow's business plan is sound and they now have the infrastructure to blossom into a top global cannabis company, which I will review shortly. However, after their stock started trading on October 10th, opening just under $2.00 a share CAD, it has lost more than 50% of its value trading now just over .75 cents.
It did not catch much of the general uptrend in cannabis stocks that started at the beginning of November either, though now the rest of the sector has fallen back off and is challenging support once again. The only logical reason for Biome's share price to fall off so sharply, right after it began trading, is that nobody knows about them. It is the danger any company must accept when going public through a reverse merger, as opposed to an initial public offering (IPO). IPOs can receive a tremendous amount of publicity before getting listed, including the ringing of the bell to start the first trading day.
While Biome is probably not all that happy about the sharp immediate drop off of their share price, as a trader it is these sorts of opportunities you are likely looking for. Now, Biome can certainly continue its fall, and every trader should be very careful about trading in the cannabis sector as it has proven to be very volatile thus far. Let's take a closer look at who Biome is though and how they compare with some of the other major marijuana companies out there like Canopy Growth Corporation (NYSE: CGC). The purpose of this exercise will be to identify potentially undervalued assets. Afterall, a fairly valued asset is likely stuck in a range, which is where most assets spend the majority of their time, and a stock trading sideways does not typically help an investor's growth unless they are using some sort of complex time spread option strategy. It is an asset with a skewed valuation that has the potential to move, which creates the opportunity for growth, or loss for that matter. If you are a buyer, then isolating undervalued equities is the only logical thing to do.
In my last article about Biome, I highlighted the fact that they have not received, nor really seem to be aggressively seeking, funding. Obviously, going public makes that a bit of a contradiction, but in comparison to other cannabis companies, they do not seem to be interested in a lot of debt. Considering their leadership in Khurram Malik, that is not surprising. While money helps companies scale, it also comes with a lot of other strings. As an experienced financial advisor, Khurram likely knows the long-term challenges that come with taking loans or obligating yourself to other companies. In fact, he would have an in-depth understanding of those strings in the cannabis sector specifically, considering he introduced so many cannabis companies in Canada to their initial funding. So he has instead focused on finding acquisitions for Biome at what he has deemed a good value.
Biome owns Weed VR, a virtual reality cannabis education platform and virtual retail dispensary where consumers can shop Biome's cannabis products right from the comfort of their own home. They also own a number of growers companies in Atlantic Canada, which I outlined in detail in my original article. Their most recent achievement is landing the largest marijuana supply agreement in Atlantic Canada, even larger than the Canopy Growth Corporation eastern Canadian supply agreement deal. The agreement with the province of Newfoundland and Labrador is to provide dispensaries with over 52,000 pounds of marijuana over the next three years out of their Back Home grow facility on the west coast of Newfoundland. It's in the top five for the largest deals struck for a cannabis supply agreement within Canada. Along with that, their Highland Grow facility in Nova Scotia also now has permission to sell cannabis flower, cannabis plants and seeds to other growers in Canada.
Bear in mind, Biome's largest potential consumer base is in Europe where they have already solidified contracts. Over 700 million people live in Europe versus just over 36 million in Canada. In Newfoundland and Labrador specifically, the total population is under 529,000 people, most of which may never even try cannabis over the next three years. For argument's sake, let's say that half the people in Newfoundland and Labrador elect to try cannabis in the next 3 years, which means that each of them would be allotted a little over 1 ounce of cannabis a year, or over 28 grams. Biome estimates close to $100 million in annual revenue starting in 2020 from the Newfoundland and Labrador Back Home agreement alone, according to their November 2nd press release.
You must remember that marijuana is a commodity, and even a legal commodity in Canada now. It is not going away. This is not some tech company that will go obsolete in the next three months, or some sort of cookie or clothing designer that will fall out of favor in the next year. We have been consuming soybeans and alcohol consistently for a long time, just like other commodities, there will always be a demand for marijuana. So, knowing that the licensing and production capacity of the Back Home facility will be available for the next 20 years is a large factor to consider when investing in a core commodity based company.
Taking a look at some more math, an enterprise value-to-sales (or EV/Sales) estimate will always make the most sense even if a company like Biome Grow does not have much debt in the first place. The lower a company's EV/Sales ratio is relative to its competitors, the more that equity is generally considered to be undervalued. If we factor in the estimated revenue from the Newfoundland and Labrador supply agreement deal along with its overseas exports, they have an EV/Sales of about 6x, which would give them a value of roughly $1.7 billion, or $16/share, by 2020. Relative to Canopy Growth, which has a roughly 65x EV/Sales by 2020, that suggests Biome is undervalued at the moment. Now, any number of things could happen that could knock those estimates off course, but then again that is true of any investment and the inherent risk of being an equity investor. If their stock is trading at roughly $.82 CAD per share now, does that not seem undervalued?
Projections such as these hold even more merit when reviewing a commodity-based company, in my opinion. While Biome is demonstrating a lot of innovation with their growing technologies and with acquisitions like Weed VR, they are depending on a continued demand for cannabis rather than their ability to innovate. It allows for a simpler business model which will always have a better chance at success. There is already a proof of concept with marijuana, meaning there is an absolute demand for the product as evidenced by the long lines at midnight on the eve of recreational marijuana sales in Canada back on October 17th. As I said, the inherent risk of trading in the cannabis sector is not going away and if you are risk averse, then staying away from cannabis stocks in general would be smart. If you are looking for an undervalued asset though, well judge for yourself if you think Biome is undervalued.
TNM News Corp. is not an investment advisor, we have no access to non-public information about publicly traded companies, and this is not a place for the giving or receiving of financial advice, advice concerning investment decisions or tax or legal advice. We are not regulated by the Financial Services Authority.
We are an educational forum for analyzing, learning & discussing general and generic information related to stocks, investments and strategies. No content on the site constitutes – or should be understood as constituting – a recommendation to enter in any securities transactions or to engage in any of the investment strategies presented in our site content. We do not provide personalized recommendations or views as to whether a stock or investment approach is suited to the financial needs of a specific individual.
@biomegrow