Florida's medical cannabis industry has only one truly dominant player (MJBizDaily).
Has the share price bottomed? After disastrous post-IPO Trading plunging from $17 to $7 (Opened 200% higher on day one), the share priced recovered to $16 and then resumed its slide to back under $10.
Only time will tell, live chart.
---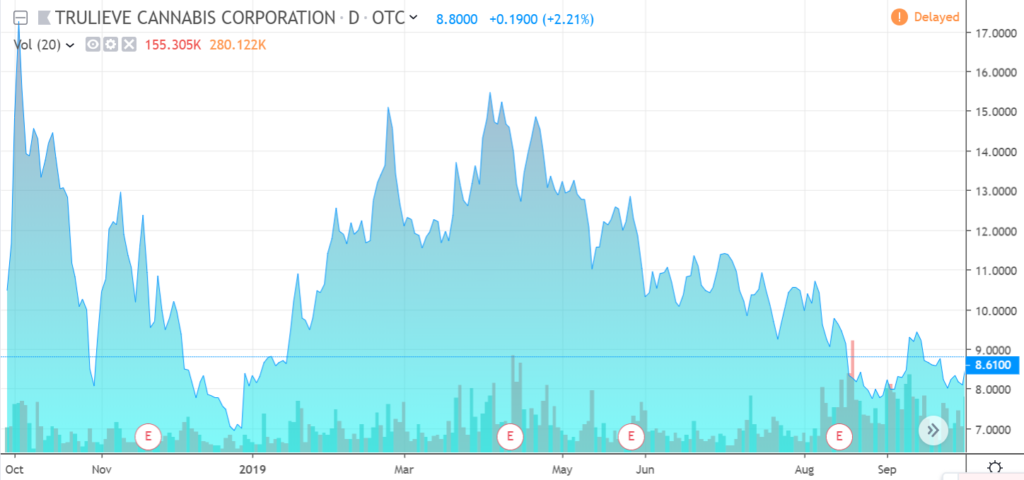 ---
Florida's medical marijuana market is often described by industry watchers as an oligopoly – dominated by a few vertically integrated operators.
But it isn't.
The reality is that the roughly half-billion-dollar market is dominated by one player – Florida-based Trulieve, which is capturing nearly 50% of all sales.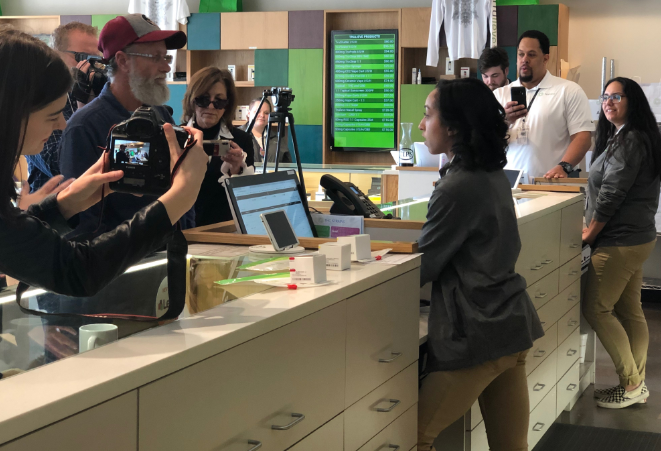 Experts say that Trulieve's dominance shows how critical it can be to get an early, strong foothold into a market even when, in Florida's case, smokable flower sales only recently were allowed.
The phenomenon also speaks to how telling per-store sales are and raises the question of whether such financial transparency is being conveyed to cannabis investors today as much as it should be, said Andrew Livingston, director of economics and research at Denver-based cannabis law firm Vicente Sederberg.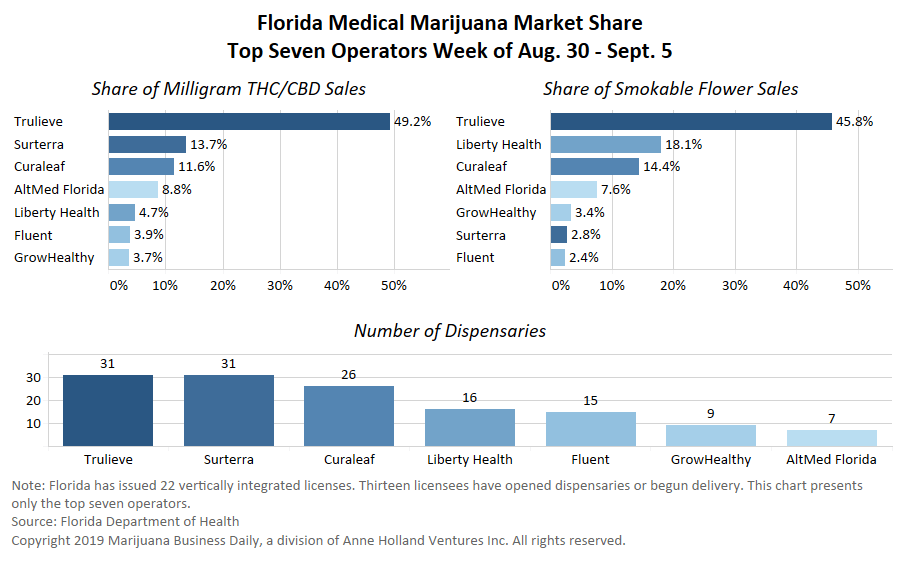 Trulieve's ascendency
Trulieve's Florida dominance doesn't come from the fact that it is tied for tops in the number of dispensaries – although that clearly helps – but instead from a staggering sales-per-store average, according to an analysis of weekly state MMJ reports by Vicente Sederberg.
The market dynamic has largely continued in the six months since the state lifted a ban on smokable flower in March.
Trulieve was the first out of the gate with smokable flower and controls nearly half the booming flower market, which already is generating roughly $4 million a week in sales, making it a $200-million-plus industry itself.
"They're dominating. There's no doubt about it," said Jeffrey Sharkey, executive director of the Medical Marijuana Business Association of Florida, an industry group.
"Yes, they absolutely have the market share right now," concurred Sally Peebles, a Florida cannabis attorney and partner in the Vicente Sederberg law firm.
Read the full article on MJBizDaily.
Published September 11, 2019 | By Jeff Smith