The story behind a hemp extract firm's distributor deals with major grocery, pharmacy chains (HempIndustryDaily).
(In this abridged version of a case study that appears in the November-December issue of Marijuana Business Magazine, we look at one example from the growing trend of hemp businesses partnering with mainstream companies. Coming Friday: Case study of the Plus Products partnership with Casper Sleep.)
LIVE CHART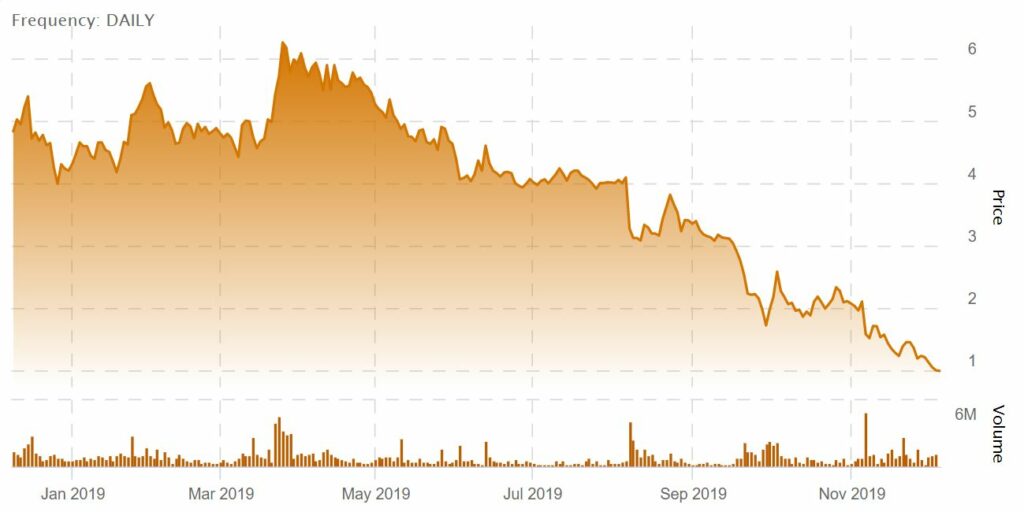 When President Donald Trump signed the 2018 Farm Bill into law, it not only made hemp a legal crop on the federal level, it also made cannabis-derived products more obtainable to consumers beyond marijuana retailers.
A side effect of this development is that securing a partnership with mainstream retail companies has become the goal of every cannabis business hoping to reach more customers and potentially see a huge increase in sales.
Subscribe to receive our upcoming report on CV Sciences.
A hemp extract company in California has already realized such success.
San Diego-based CV Sciences sewed up distribution alliances with two of the biggest players in the food, drug and mass-merchandising retail category: Kroger Co., a Cincinnati-headquartered grocery chain, and CVS Pharmacy of Rhode Island.
CV Sciences' arrangements with the two retail titans didn't happen overnight.