Tinley Appoints Richard Gillis President, Tinley California.

SANTA MONICA, Calif., Nov. 30, 2018 (GLOBE NEWSWIRE) — The Tinley Beverage Company Inc. (the "Company" or "Tinley") is pleased to announce the appointment of Richard Gillis as President of the Company's California division.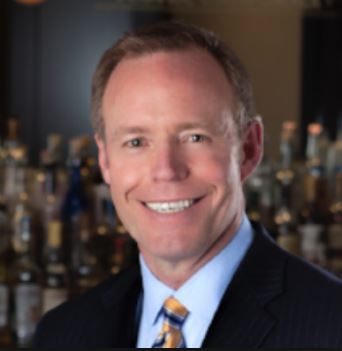 Richard was previously the President of Young's Market Company, one of the USA's largest beverage alcohol distributors, with a presence in virtually every market in the Western United States. Based in Southern California, Young's is a Forbes 200 private company, with a reported revenue of nearly $3 billion.
It has been the distributor of record for brands including Diageo, Bacardi, Constellation Brands, Brown Forman, Proximo (Jose Cuervo), Remy Cointreau, Edrington (Macallan) and Sazerac at various points during its 130 year history. Prior to Young's, Richard held various senior level positions in the beverage and CPG industries including EVP/General Manager of Coca-Cola Enterprises, Southwest USA.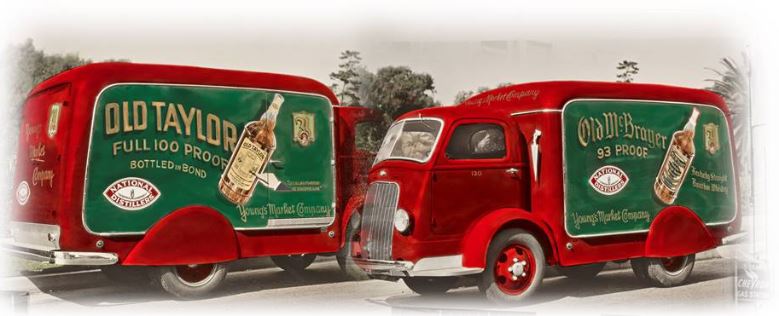 "Cannabis beverages stand to become one of the fastest-growing categories within the cannabis industry, and these products are increasingly proving to be synergistic with beverage alcohol and other CPG products. I look forward to leveraging my experience in these industries to implement best practices and drive the growth of this category," said Mr. Gillis.
"I chose Tinley due to its exemplary line of products, vision, first-rate manufacturing and distribution buildout and its highly experienced beverage team," Gillis continued.
"We are delighted to have an executive of Mr. Gillis' calibre and pedigree join our team," said Ted Zittell, director of Tinley. "California represents North America's largest and most innovative beverage market, as well as its largest cannabis market. The warm climate, 40 million residents within easy shipping distance and 200+ million tourist visits are key growth drivers in the State's cannabis beverage category. The entire Tinley leadership team looks forward to working with Rick to build premium beverage brands and industry-leading infrastructure in the State and beyond."
Richard will oversee all aspects of operations in California, including product strategy and development, sales and marketing, manufacturing and distribution buildout and regulatory advocacy and compliance. The Company intends to deploy its business model, SOPs, recipes and other intellectual property for its own products and co-packing clients, as well as for previously-discussed expansion initiatives beyond California.
The Company has granted a total of 3,300,000 options exercisable at $0.58 to individuals including Mr. Gillis, officers and directors. All options granted are subject to a vesting schedule with 8.33% of the options granted vesting each quarter over three years and expiring November 30, 2023.

About The Tinley Beverage Company
The Tinley Beverage Company (Santa Monica, California) manufactures the Tinley™ Tonics, Tinley™ '27 and Hemplify® line of cannabis and hemp CBD beverages. The Hemplify® CBD beverages are available in mainstream stores in California, while the Tinley™ Tonics and Tinley™ '27 line of liquor-inspired, alcohol-free, cannabis-infused beverages are available in dispensaries throughout the State. The Company is also building a 20,000 square foot cannabis beverage manufacturing and distribution facility in Long Beach, California.
Forward-Looking Statements
NEITHER THE CANADIAN SECURITIES EXCHANGE NOR ITS REGULATIONS SERVICES PROVIDER HAVE REVIEWED OR ACCEPT RESPONSIBILITY FOR THE ADEQUACY OR ACCURACY OF THIS RELEASE.
This press release contains or refers to forward-looking information and is based on current expectations that involve a number of business risks and uncertainties. Factors that could cause actual results to differ materially from any forward-looking statement include, but are not limited to, delays in obtaining or failures to obtain required governmental, environmental or other project approvals, political risks, uncertainties relating to the availability and costs of financing needed in the future, changes in equity markets, inflation, changes in exchange rates, fluctuations in commodity prices, delays in the development of projects and the other risks involved in the mineral exploration and development industry. Forward-looking statements are subject to significant risks and uncertainties, and other factors that could cause actual results to differ materially from expected results. Readers should not place undue reliance on forward-looking statements. These forward-looking statements are made as of the date hereof and the Company assumes no responsibility to update them or revise them to reflect new events or circumstances other than as required by law.
Products, formulations and timelines outlined herein are subject to change at any time. All figures CAD unless otherwise indicated.
For further information on The Tinley Beverage Company, please contact:
The Tinley Beverage Company Inc.
3435 Ocean Park Blvd. #107
Santa Monica, CA 90405
(310) 507-9146
[email protected]
Twitter: @drinktinley
Instagram: @tinleybeverage
www.drinktinley.com
OTCQX:TNYBF CSE:TNY
THIS NEWS RELEASE IS NOT FOR DISSEMINATION IN THE UNITED STATES OR TO U.S. PERSONS.