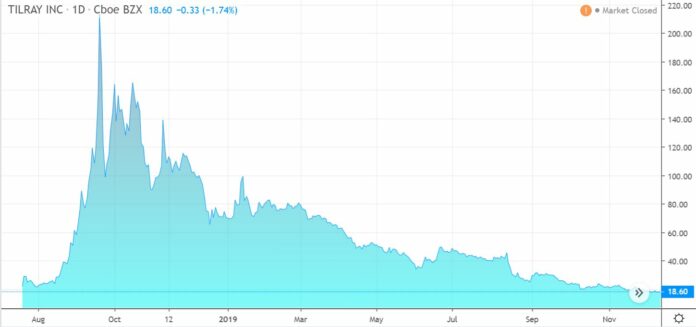 We've Never Seen This Before!
Much like in the dotcom days, one of the reasons Tilray traded over $186 a share was that most of the float was tied up with insiders.
Think of it this way. If a start-up trading at $10 has 10 million shares outstanding and has 1 million shares held by non-insiders, it has a market valuation of $100 million, but a tradeable market value of $10 million. If investors in aggregate want to buy $10 million in stock in the open market – they going to move the stock and move it big.
In Tilray's case, 75 million 'insider' shares (near 80%) were held by Privateer which goes a long way towards explaining how it traded from $18 (worth $1.3 billion) to $186 (worth $13 billion) and back to $18.