TNY: $0.39 CDN and TNYBF:$0.30 US October 24th, 2019. Additionally adding to Marijuana Bounce Portfolio – Top 20 for 2020 Watch List.
The #1 Ranked THC Beverage Bottler in the Country.
While Dozens of Beverage Companies Are Fighting Over the CBD Enhanced Beverage Space, Tinley Has Quietly Assembled a Team of the Nation's Top Beverage Experts in a Bid for First Mover Advantage, in the Ultra Hot THC Enhanced Beverages Category.
Now ready for launch, a beautiful, ultra-modern 20,000 square foot state-of-the-art Los Angeles based facility capable of bottling 12 million bottles per year completed in early September.

Widespread media coverage of the 'ribbon-cutting' news, brought interest from dozens of beverage entrepreneurs and beverage companies looking to launch their own THC beverage brand into the California market.
THC POWERED BEVERAGES – LET'S GET HIS PARTY STARTED
In early September, after three years of quietly assembling one of the most powerful and experienced teams of beverage industry experts in the country, Tinley announced it completed its highly awaited and desperately needed THC bottling facility just south of Los Angeles.
The first thing to know about Tinley Beverages, is despite having their own well-received brands such as Stone Daisy (Margarita inspired) and High Horse (Moscow Mule inspired) – Tinley's aspirations is to become the largest 'contract-bottler' of THC infused in the United States, starting first in California. While it's true there have been rave reviews about the Tinley brands at Leafly (a review site with 15 million users) with both regards to both their taste and functionality – having popular stand-alone brands, is a really a secondary goal. Having a hit beverage would, of course, be a bonus – but it's not the target.
THE FACILITY
The primary goal was to demonstrate their ability to successfully manufacture and bottle a product that consumers would love – as a third-party contract bottler. A mission which was accomplished hands down via their first and smaller California bottling facility in Desert Springs, CA.
The new contract bottling facility and operation is powered by a best-in-class, highly recognizable production and sales team which has helped launch over 100 non-cannabis brands in the past 30 years – including three senior executives from one of the most famous of all private label bottlers, Cott Corporation.
The Tinley team is now setting their sites on being among the first to help 100's of new cannabis start-up brands – get bottled and launched over the next 30 years and Tinley is off to a great start.
Click to read the full report.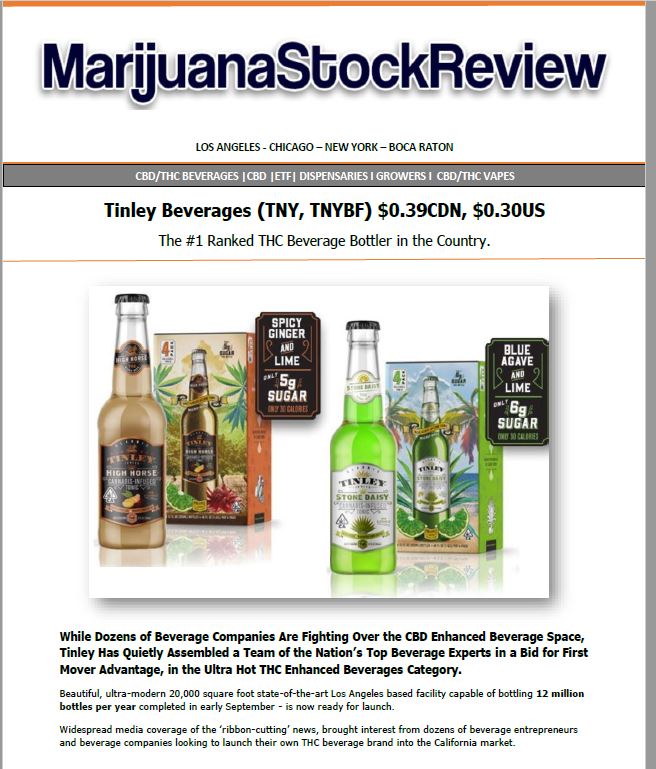 ---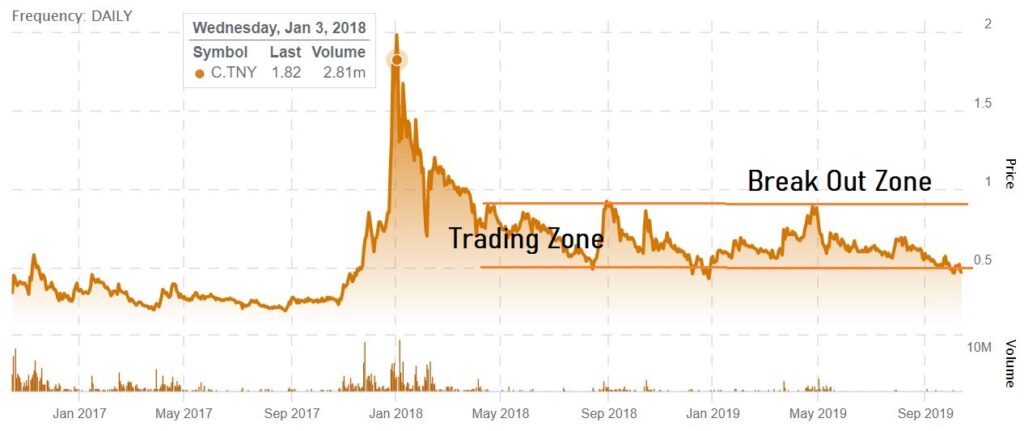 (Client, see report for disclosure and disclaimer details.)