Biome Grow (BIO.CN $0.26, BIOIF $0.19). Everything is looking up, except for the share price. Is this the bottom?
Revenue in Q2 was approximately four times the level realized in Q1: $1.35MM vs $341M. Gross profit approximately tripled over the same period: $600M versus $204M.
The average selling price per gram increased by 15% from $6.80 to $7.86 while the average cost per gram of our cultivated product declined to $2.31 from $2.72 sequentially.
Highland Grow was net income profitable in Q2 on a stand-alone basis, a significant achievement for an operation in only its second quarter of commercial production.
The current quarter (Q3), is also achieving a significant increase in business over what we are reporting today for Q2 and we are looking forward to sharing these results once this period has concluded.
In late October, the Company reported that it anticipates annual revenues of up to approximately $100 million and recovery of $52 million through reduced remittances to the Newfoundland and Labrador Liquor Corporation ("NLC"), beginning in 2020.
Click for Q2 Press Release
Click for Biome Grow Brands & Partners
RELATED: Using real consumption trends to determine future growth, Canada's legal marijuana industry is projected to reach $5 billion in 2021.
---
This is not the chart you would expect from a Company reported that kind of performance and Biome Grow is the only grower on the Top 20 for 2020 Watch List. It's one of the few licensed producers to have secured retail licenses at this early stage of Canada's recreational market – with five, in Newfoundland and Labrador. Became publicly traded in October of 2018.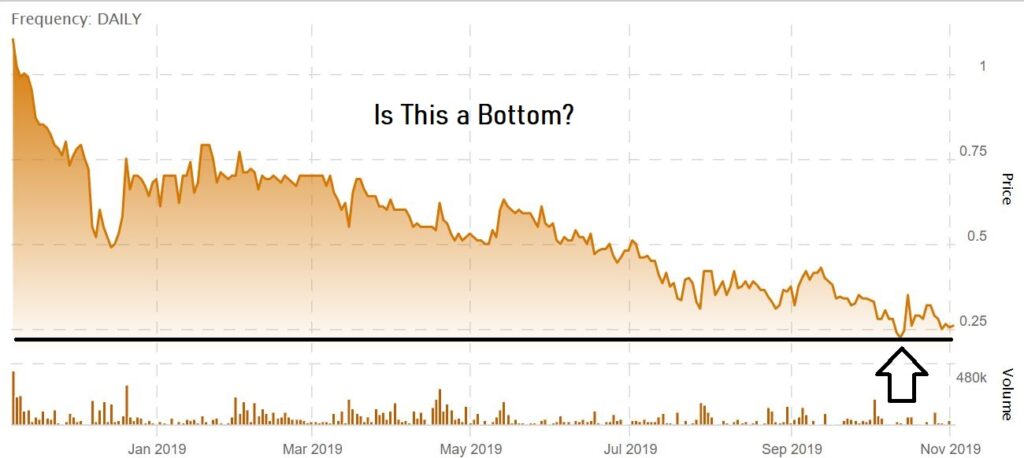 ---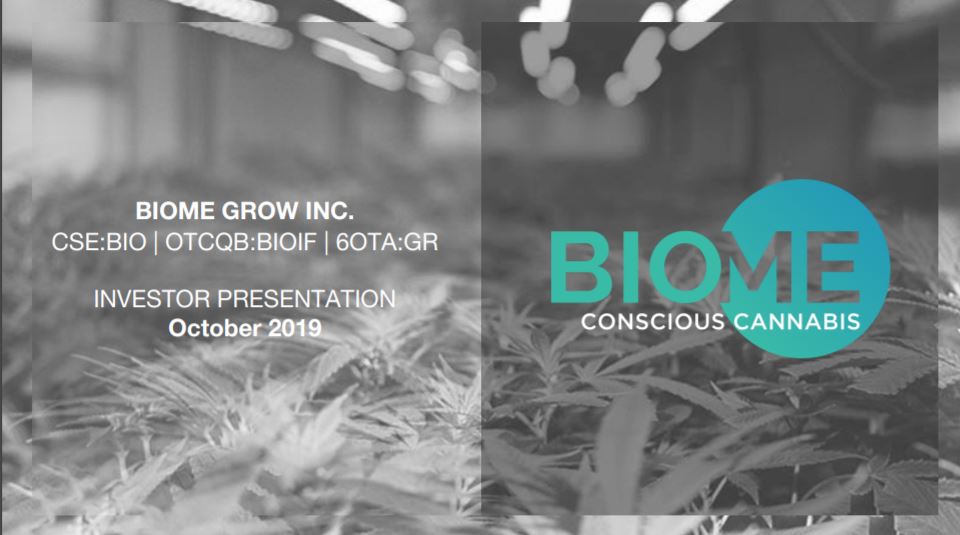 (Client, see report for disclosure and disclaimer details)
#BIO, #BIO.CN, #BIOIF, #BIOMEGROW