Or does someone need to perform the Heimlich maneuver!
Lawsuits, delays and an explosion: Troubles mount for Kentucky hemp pioneer GenCanna (HempDailyBiz)
A Kentucky hemp company that helped pioneer large-scale CBD production methods and takes some credit for getting the hemp plant legalized is now facing a cascade of business challenges.
First, delays piled up at GenCanna's rural Kentucky processing facility that the company envisions making a processing hub for several Midwestern states.
Then, farmers in GenCanna's network of contract producers started suing the company over what the farmers call inferior seed and broken promises.
The latest blow hit GenCanna last week, when part of its production facility in Winchester, Kentucky, exploded and caught fire with employees inside. No one was injured, but significant property damage resulted.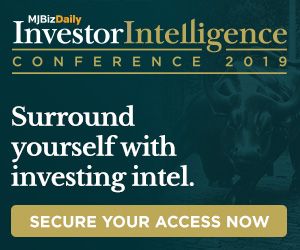 In other words, growing pains for the privately held company are piling up even as it envisions becoming a global force in the hemp economy.
Bright beginnings
Started in 2014, GenCanna was among Kentucky's first experimental hemp growers. The company invested early in large-scale hemp production and helped start a business-minded lobbying group to push for legalization, the U.S. Hemp Roundtable.
The investments paid off.
GenCanna won praise from Kentucky state officials and national political figures, playing host to the likes of Senate Majority Leader Mitch McConnell, the senior Kentucky senator who visited GenCanna in April and talked up hemp's "bright, new future."
"We built GenCanna to be a business that does good," Alex Green, GenCanna chief of staff, told Hemp Industry Daily last month.
The company's ambitions have manifested in dramatic growth in the past year. Consider:
Delays, lawsuits and a fire
Not long after staging McConnell's hemp victory lap, however, GenCanna's growing pains set in.
Construction delays put off processing at the Mayfield facility until at least 2020. Construction companies filed roughly 19 liens against GenCanna, claiming they weren't paid for their work. The claims total more than $13 million.
Company officials insist the factory delays are coming because GenCanna is pivoting to more advanced extraction technology that will take longer to install. The facility will still be a major manufacturing hub, just not until 2020, executives told Hemp industry Daily.
"We're seeing new technologies, new processes from other industries," GenCanna President Steve Bevan said. "We're excited about how things are looking."
The next blow came when a group of farmers announced lawsuits against GenCanna, alleging broken contracts and inferior seed.
As local newspapers started writing about the delays and disputes, company officials launched a counteroffensive.