A must watch video. As a reminder Jeff Masser has a Wall Street background and shares the competitive aspect of the business of infusing beverages with Cannabis, be it CBD, Hemp or THC.
Masser Video Starts at 11:44. $TNYBF, $TNY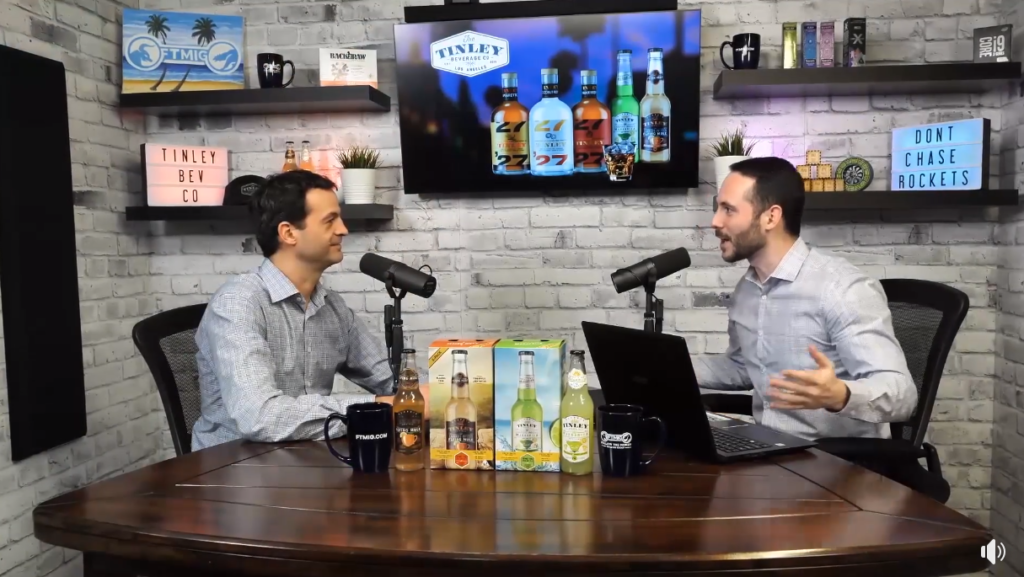 "We founded The Tinley Beverage Company with a mission to help consumers enjoy cannabis in familiar, classic beverages, dosed to perfection. Our brand, Tinley™ '27, pays homage to the year 2727 BC, the earliest recorded use of medical cannabis. It is also a tip of the hat to 1927, the year prohibition ended in Ontario, Canada, from which some of our team members hail. The end of prohibition, like the passage of Prop 64, heralded the birth of many classic beverage alcohol brands enjoyed to this day in North America and around the world."
RELATED: Initiating Coverage.Our #1 THC Infused Beverage Idea. The Tinley Beverage Company.
"Tinley believes it's time for a new, healthy and delicious way to enjoy the benefits of smoke-free cannabis. Tinley™ Cocktails and Tinley™ '27 products are lower in sugar and calories than their beverage alcohol counterparts. And Tinley drinks are created with cannabis strain varieties that are asked for by consumers, in harmony with their range of contemporary lifestyles and tastes. We're a team of experienced cannabis and beverage experts, committed to excellence in formulation, sourcing and production. We source the finest cannabis distillate from Northern California, and blend with terpenes and premium essences of spirits and liqueurs. The result is our crafted Tinley™ Cocktails like our Lime Margarita, and our first Tinley™ '27 product, Coconut Rum. We hope your experience with Tinley products is uplifting."