Public Vaping Stocks. Massive Bargains or Where Fools Rush In?
In September (2019) Grand View Research, thought the electronic cigarette and vaping market in the U.S. could be expected to be worth $47.1 billion by 2025. This represents a compound annual growth rate between 2019 and 2025 of roughly 25%.
Cowen Group's Vivien Azer wrote in March that vapes and vape accessories would eventually comprise 23% of total U.S. marijuana sales!
In October (2019) the CDC reported the number of deaths from a vaping-related illness increased to 18. The number of people affected by the illnesses increased to 1,080 in 48 states and the U.S. Virgin Islands. Then the FDA followed by urging consumers to 'kick the habit.' It was a left and a right and a well-deserved uppercut because kids were getting killed with shoulder shrugs as to why.
As imagined, the stocks got pummeled with billions in market value being vaporized. Will they bottom? No telling just yet, that's for sure. We'll monitor their progress on this page and also create an article archive page. Bookmark them. If the FDA tsunami turns or they discover the root of the problem (a solvable problem that is), there could be a flood of buying back into the subsector.
The goal is to create a list (coming) so that the DAY good news comes out, we can quickly jump into five names, while less sophisticated investors are thinking "Hmm that sounded like good news, let's do a search and put together a list of publicly traded Vape names." While at the same time the prices could gap up – with one week 30% moves or more.
We'll have the list (an ongoing process). We are prepared. We won't lose for lagging. Will the group gap up on good news? This we don't know – but we will be locked and loaded. So bring it, Mr. FDA, bring it on!
---
We are also compiling a list of public companies that allow you to DRINK your THC. It's the same base principle as vaping – but even better. Get high without the awful smell from burning dried vegetation, or smelly fingers and clothing. We have reviewed and done work for Tinley Beverage in the past and there are a couple of interesting others. All are modestly valued in our opinion and all have enormous long-term potential and more barriers to entry to keep every Tom, Dick and Harry from getting involved. A good thing.
We are the belief the market drinkable THC market is far, far larger than what other analysts are estimating, because most analysts look at THC beverages – as a transition from smoking weed to drinking it. Meaning targeting consumers who already get high. We think the transition will actually be from people who never (or rarely) get high – as in booze drinkers, like ourselves. No hangovers, fewer calories, a buzz that ends instead of waking up buzzed? What's not to like? And it's thirst-quenching. The true potential shouldn't be underestimated.
---
Keep coming back to this page, we'll keep adding names and create an article archive: Vaping Archive
Charts Below (Dated – 10/11/2019)
1933 (TGIF.CA, TGIFF)
Altria (MO)
Cronos (CRON)
Ignite Brands (BILZ.CA, BIZLF)
GreenLane (GLNL)
KushCo (KSHB)
New Age Brands (NLB.CA, NLBIF)
Vapen MJ Ventures (VAPN.CA, VAPNLF)
Pax Labs (private)

(Canadian charts when dually listed)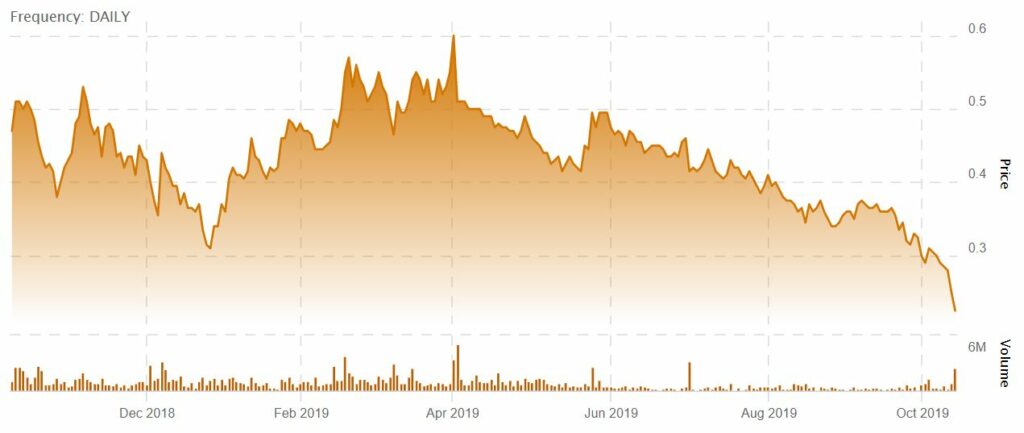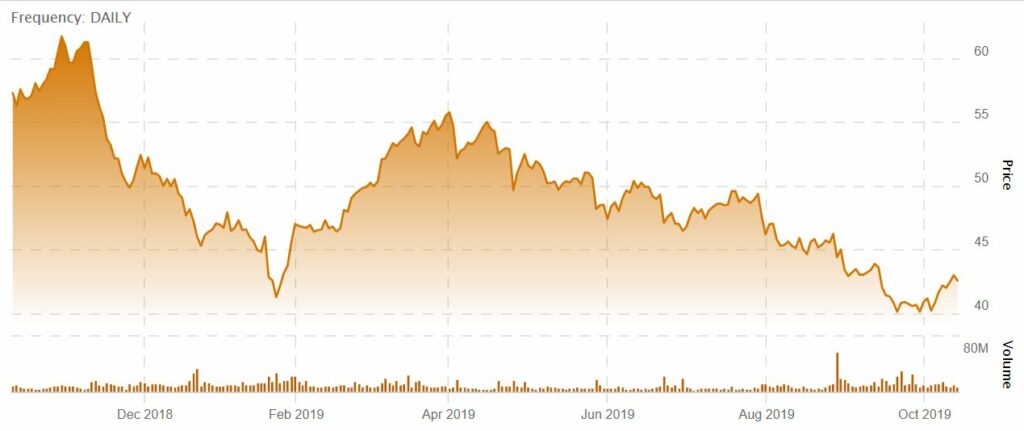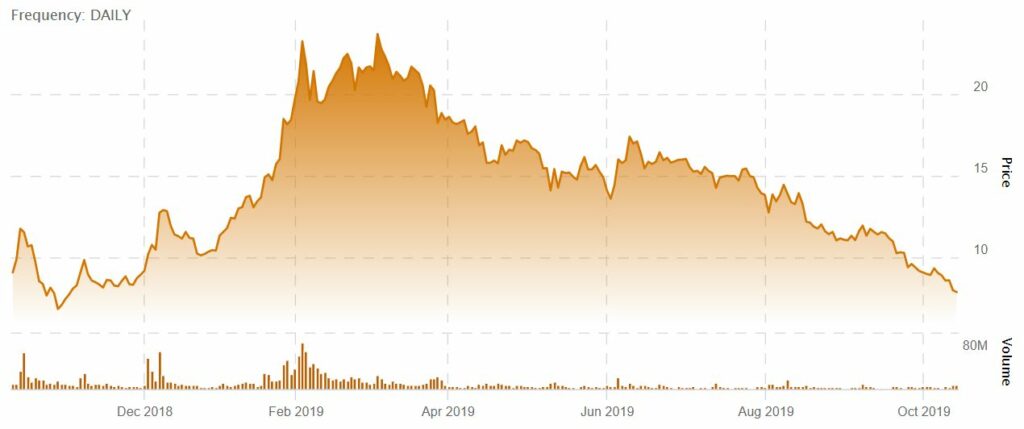 IGNITE BRANDS (BILZ) LIVE CHART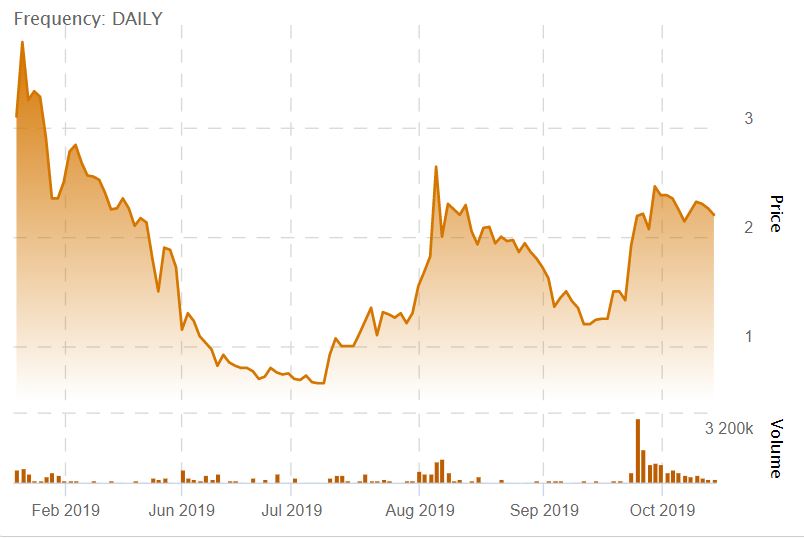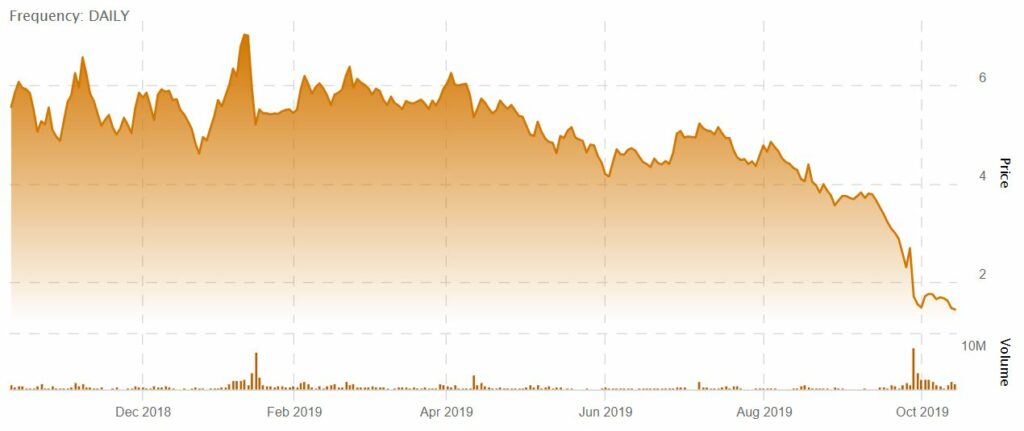 NEW AGE BRANDS (NLB) LIVE CHART
VAPEN MJ VENTURES (VAPN) LIVE CHART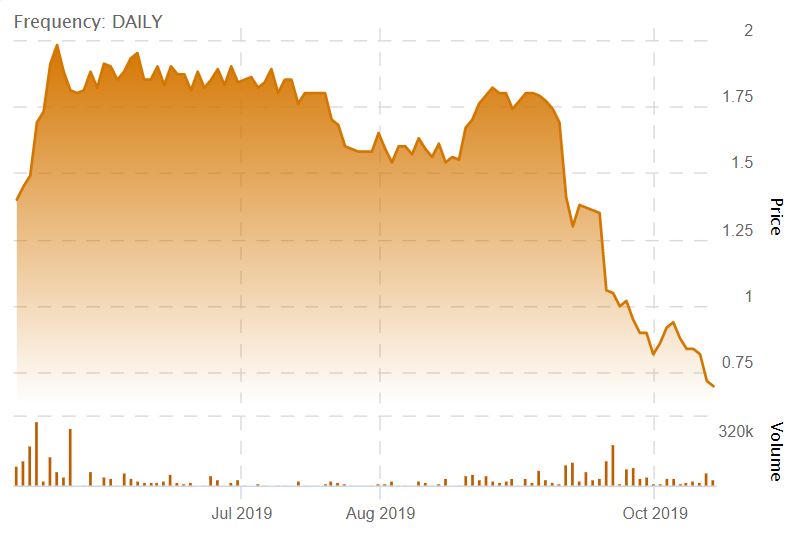 Work in progress..
SIGN UP FOR OUR NEWSLETTER FOR UPDATES AND OUR UPCOMING MARIJUANA BOUNCE PORTFOLIO