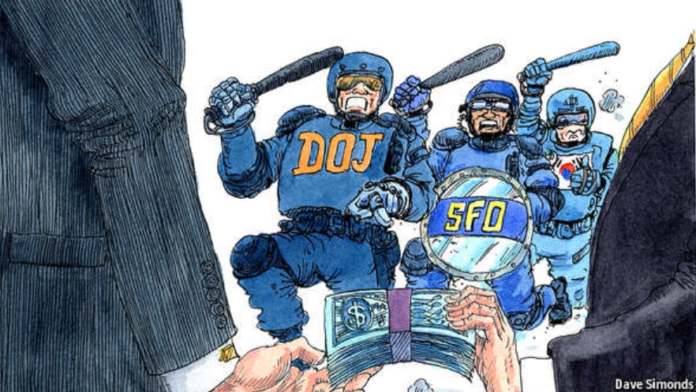 ---
Vaping Article Archive @MarijuanaBusinessDaily
---
Should We Avoid Vaping Stocks as Well?
The crisis has hurt cannabis companies as customers have shifted to products such as pre-rolled joints, which aren't as profitable to sell as vape pens and oils, said Rommel Dionisio, an analyst who covers cannabis companies for Compass Point Research & Trading LLC. The health scare has also lowered expectations for the sales of vaping products in Canada, which is set to legalize them later this year, he added (Wall Street Journal.
A shortlist of publicly-traded Vaping companies includes Kushco (KSHB), Greenlane (GNLN), Cronos (CRON), New Leaf Brand (NLB.CA) and Ignite (BILZF).
Bookmark this link to follow, we'll create a list of Vape stocks (a significant portion of revenues) here at Marijuana Stock Review: Vaping Stocks as well as an article archive until the smoke clears.
---
FDA WARNING ISSUED OCTOBER 4TH 2019
Statement on consumer warning to stop using THC vaping products amid ongoing investigation into lung illnesses.
Acting Commissioner of Food and Drugs – Food and Drug Administration. Norman E. "Ned" Sharpless MD.
Over the past several weeks, the U.S. Food and Drug Administration has been working tirelessly along with the U.S. Centers for Disease Control and Prevention (CDC) and other federal, state and local partners to investigate the distressing incidents of severe lung injuries and deaths associated with the use of vaping products. The latest number of reported cases and deaths, released by the CDC yesterday, continues to underscore the need for us to gather critical information and provide consumers with actionable information to help best protect themselves and their loved ones.
This is why today, we're strengthening our message to the public in an updated consumer alert stating that they should not use vaping products containing tetrahydrocannabinol (THC), the primary psychoactive component of the cannabis plant. Additionally, consumers who choose to use any vaping products should not modify or add any substances such as THC or other oils to products purchased in stores and should not purchase any vaping products, including those containing THC, off the street or from other illicit channels.
This is a complex, ongoing and evolving investigation. In addition to our own analyses, we are also diligently reviewing published literature of third-party analyses of samples and data, which are beneficial to our ongoing investigation. At this time, the FDA does not have enough data to identify the cause, or causes, of the lung injuries in these cases. Additionally, while no one compound or ingredient has emerged as a singular culprit, we do know that THC is present in most of the samples being tested. Because of this, the agency believes it is prudent to stop using vaping products that contain THC or that have had any substances added to them, including those purchased from retail establishments. Simply put, inhaling harmful contaminants in the lungs could put a patient's health at risk and should be avoided.
For those who choose to continue the use of vaping products, particularly those containing THC, we urge you to monitor for symptoms and promptly seek medical attention if you have concerns about your health. We are also continuing to encourage the public to submit detailed reports of any unexpected tobacco- or vaping-related health or product issues to the FDA via the online Safety Reporting Portal. And, importantly, no youth or women who are pregnant should be using any vaping product, regardless of the substance.
RELATED: Vaping Illness Update: FDA Warns Public to Stop Using Tetrahydrocannabinol (THC)-Containing Vaping Products and Any Vaping Products Obtained Off the Street