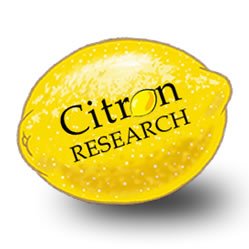 One of Wall Street's most well-known short-sellers is looking to play both ends of the cannabis market.
Citron Research executive editor and founder Andrew Left told BNN Bloomberg that he is considering launching a fund dedicated to the cannabis sector that is aimed at taking long and short positions on various marijuana stocks. He said the fund could be valued in the hundreds of millions of dollars, would invest in Canadian-listed pot companies before rotating to more U.S.-based firms if they are able to list on U.S. exchanges over a 24-month period, and could be finalized by the end of the year.
"The reason why I'm thinking of putting a vehicle together for trading these stocks is because it will allow investors to trade with someone who has experience short selling," Left said.
"You have to imagine. What you're seeing right now [in the cannabis sector] is that all these are Canadian companies. What happens on the next wave when U.S. companies go public. Oh my God."
Left, who The New York Times described as "The Bounty Hunter of Wall Street", has an impressive track record of targeting U.S. and Canadian-listed firms that he believes are overvalued or are engaged in fraud. Citron's analysis of Valeant Pharmaceuticals International Inc.'s accounting practices was considered by many investors as the first major catalyst in the company's stunning share-price crash.